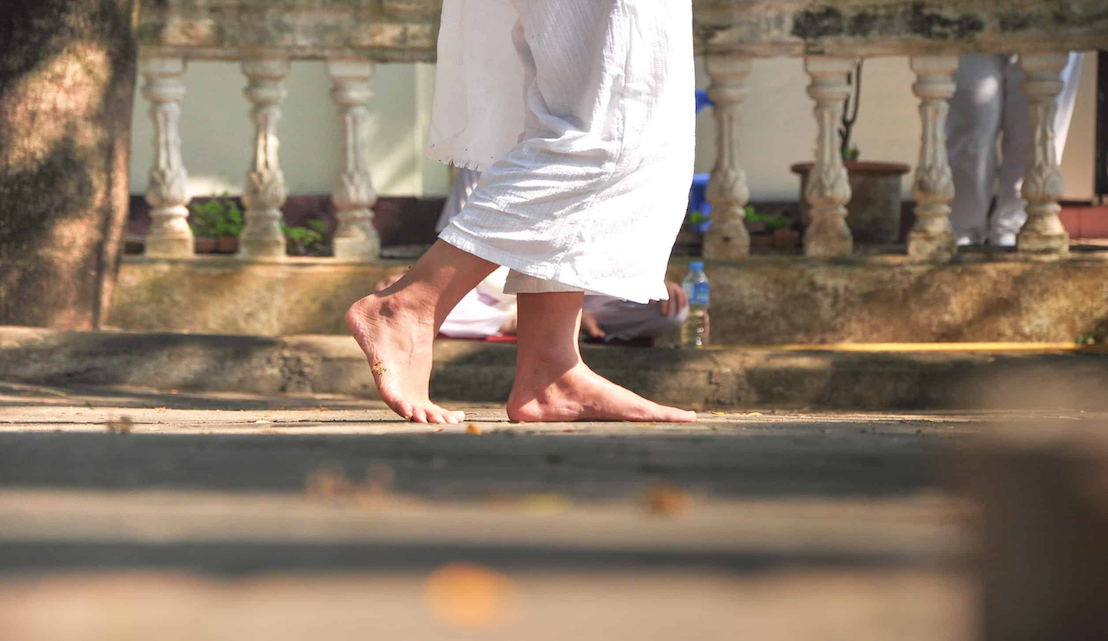 Day 4 Mindful Walking
_________
07 Jan 2021
Walking home with my mom last night I tried talking to her about the benefits of practicing mindfulness. She was not convinced by what I had to say. So I thought we could do a simple mindfulness exercise as we walked.
Slowly adjusting both our walking speed to a fairly slow pace. I asked her to start focusing her attention on the sounds around us at that given moment.
There was the sound of both of us walking, Gary and Dad talking in front of us, a stray cat meowing, and a car pulling up in the driveway....
I then invited her to listen to the sounds, focusing all her awareness in the sounds and really listen to them. Stay tuned to the sounds, without judgement, without any thoughts attached, just observe them as they are.
When you are on a journey, it is certainly helpful to know where you're going - but remember: the only thing that is ultimately real about your journey, is the step you're taking at this very moment. That's all there ever is.
第四天:留意周遭声响
昨晚在和老妈一起散步时,我尝试与她探讨正念减压法的益处,但她不为所动。于是我打算借散步时机个简单的正念小练习。
我一边把我俩的步速压减到很低的节奏,一边请老妈试着从即刻始把注意力集中在我们周遭的声响上。
接下来我请她细耳聆听这一切韵律——关键在于集中注意力并仔细辨别这每一种声音。不要对这一过程加以任何思虑干扰,也不必作出判断,只需不断倾听这本源之声即可。
在旅行时,心知所往当然大有裨益。但要记住,旅行中唯一的终极真实只在于你在当下迈出的每一步,只有这一串串步伐才是永不消亡的。
---